Pokaka
We are pleased to be able to open our holiday home to you.
Our Log home "Pokaka", named after the rare tree near the house, is set in a secluded nook of the Mt Lyford Village.
Mountain Views
Privacy
Ski field
Accommodation at Pokakais managed efficiently by our friends at Mt. Lyford Holiday Homes.
See if we are free on the dates you want
If not there are other options on their site.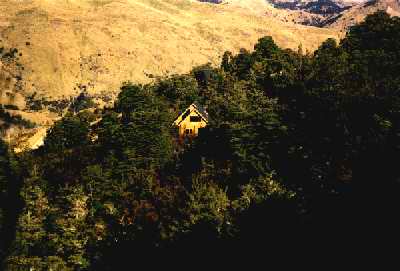 Pokaka is cosy for two, and has room for up to eight or more if people sleep on the landing on the attic second story.
Two double bedrooms plus a landing
Bathroom - bath and shower
Two Toilets
One garage space
Wood burner
CD player & VCR

Deck
Microwave
Dishwasher
Washing Machine
Drying room
Booking: See if we are free on the dates you want
More info about Pokaka:
Email Kate
Walter & Kate Home
03 366 7099
Christchurch
Download this Word document with detailed information.