Riding Weekends
Weekends for Adults, Women, Mothers & Daughters.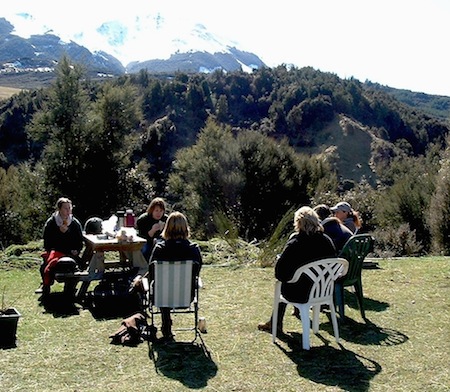 These are extremely good for learning about horsemanship and building confidence with your horse as well as having a really good break with everything laid on amongst breathtaking scenery. I have put together a comprehensive programme that will take you on a fun and informative journey with your group and your horse. These events include accommodation in Pokaka, our beautiful secluded Log Home, or at the Mt. Lyford Lodge right across the road from our Horse trekking base. Group size 3 to 6
Fee $420.00 per person. Fee includes lunches, accommodation, riding, gear, and lessons in natural horsemanship. You may bring your own horse.
Programme (View and Download A4 pdf to print for details)
Adult Riding (View and Download A4 pdf to print for details)
Mother Daughter Riding (View and Download A4 pdf to print for details)
Women's Riding (View and Download A4 pdf to print for details)

Check the Newsletter for proposed events send an email to Kate to go on the list. riding@katetapley